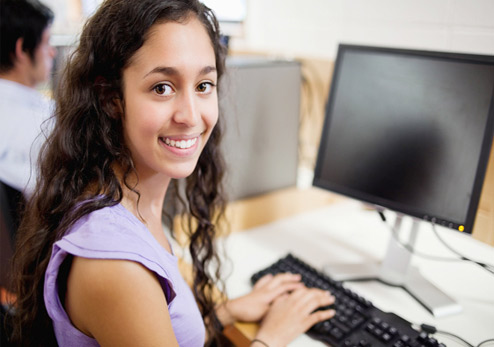 Bharat Computer Centre is Run by Ideal Computer Educational Society (Regd.), Barnala. Bharat Computer Centre was established in 1997 as a private computer centre in district Barnala of Punjab (India) by Miss Kiran Garg. The aim of BCC was to provide job-oriented computer education to rural students in minimum affordable fee and to contribute as a part of IT development in India.
In 1998, BCC stepped further by taking affiliation by the BCMT (Bharat Computers and Management Technology) which is recognized by BCE registered by Delhi Govt. under Societies Regsitraion Act 1860.
We glad to say that in just first year of establishment, more than 100 students passed out from the institute. The main aim of this affiliation was to provide the students those courses which was recognized by the Govt. and hence to help them getting job easily. This further helped the student to equipped with the affiliated courses. Since then BCC providing IT education to students. In 2006, BCC has started providing Hardware & Networking and Spoken English Courses, which are successfully running. From 1997 to till date more than 11000 students have been passed out from BC.C In 2011 we signed agreement with Lovely Professional University Distance Education. Now Mr. Parveen Garg is Operating the Centre.